File Folders and Filing Systems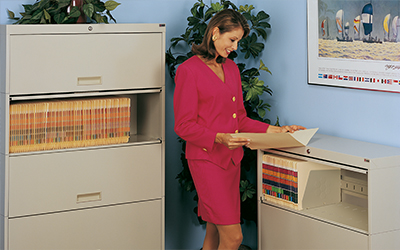 File these records management solutions under "Efficiency."
Efficiency equals cost savings. Your Safeguard advisor can personally help you design the most efficient filing system — including the optimum file folder designs — for your specific needs. Whether you need an upgraded system or a new one, the result will be a filing system that maximizes records management, and helps you store and retrieve file folders quickly and easily.


Don't see what you're looking for? Contact your local advisor today.
MOST POPULAR FILE FOLDERS AND FILING SYSTEMS
MOST POPULAR FILE FOLDERS AND FILING SYSTEMS
File Folders
Find any standard or specialty file folder to fit any system, any need
Maximize your system with customized file folders made to your exact specifications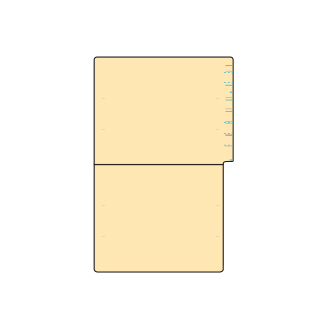 Select to View Larger Image
Manila End Tab Folder
Manila End Tab Folder With Single Fastner
Manila End Tab Folder With Double Fastners
Index & Tab Dividers
Speed up productivity with:
Indexes and filebacks that allow you to be more specific with details and simplify retrieval
Custom indexes and filebacks that let you subdivide
information, add or remove pages without disturbing other pages and more
Select to View Larger Image
Index Chart Dividers End Tab
Index Chart Dividers Side Tab
Labeling Systems
Increase ease of filing and retrieval with:
A colour-coded filing system from the wide variety available at Safeguard — including the popular Colour Sentry centurion head labels
Multiple options to enhance your system
Choices of Alphabetical, Straight Numeric and Terminal Digit file systems for larger file sizes and greater security
Select to View Other Images
Label Protector
Colour Sentry® Alpha Labels
Shelving and Cabinets
Optimize valuable floor space and office productivity with the right system that:
Grows with your office and is mobile
Optimizes accessibility by fitting 50% more files
Fits your décor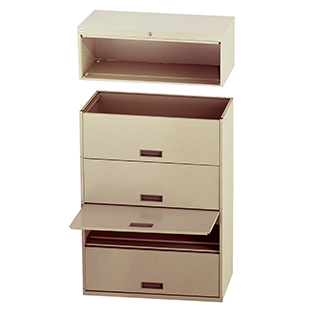 Select to View Other Images
Stak-N-Lok™ Cabinet
Lateral Shelving Systems
Rotary File Cabinet