Deposit Bags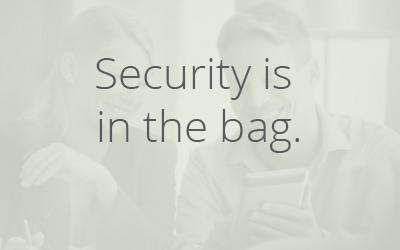 Be sure to keep your account deposits safe with tamper-resistant deposit bags. And depend on your local Safeguard advisor for the cash management systems that will ensure the security and efficiency of your business.
MOST POPULAR DEPOSIT BAGS
Security Deposit Bags
Gold-level Seal provides the highest degree of security
Bar code, sequential numbering and tear-off receipt provides audit trail
Strong, #4 recyclable plastic
Questions? Ready to order?
Select to View Larger Image
9" x 12" Single Pocket Deposit Bag, White
Product Code: 53848
9" x 12" Single Pocket Deposit Bag, Clear
Product Code: 53849
10" x 15" Single Pocket Deposit Bag, Clear
Product Code: 53853
9.5" x 15" Dual Pocket Deposit Bag, Clear Front/Opaque Back
Product Code: 53858