One-Write Systems
Safeguard One-Write Systems help maintain an accurate record of disbursements that are so vital to businesses like yours. Your Safeguard advisor will help you choose the right system.
MOST POPULAR ONE-WRITE SYSTEMS
MOST POPULAR ONE-WRITE SYSTEMS
General Disbursement Systems

D-6 General Disbursement One-Write System
Here's a great way to combine accounting with cheque writing. By recording information only once, you'll automatically reduce errors and enjoy more efficiently organized records. Many other Safeguard One-Write solutions are available to help you do business better. Your consultant has details.
Healthcare Collection & Billing Systems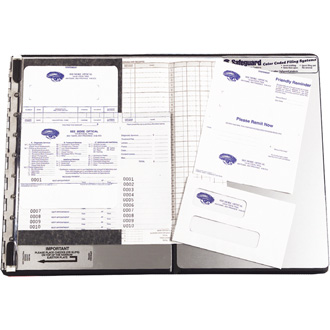 M-5 Healthcare Collection and Billing Receipting One-Write System
These solutions are perfect for reviewing, controlling and improving the financial side of your practice. They provide valid tax receipts for your patients and reduce accounting at month's end. Your Safeguard consultant has all the details and other helpful solutions.
Legal Accounting Systems
T8-7 Legal Accounting One-Write System (GST)
These solutions maximize law office efficiency, helping you control cash receipts and fees charged, trust accounts and general cash disbursements. Plus, your Safeguard consultant is always available to help you with products and advice.
Receipting Systems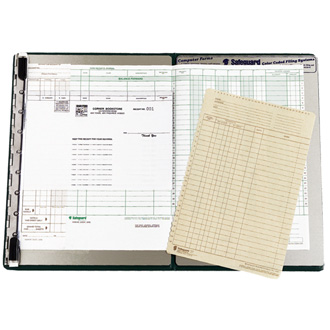 Receipting One-Write System
Record cheque, credit card or debit payments quickly and accurately. As receipts are written, information is automatically transferred to the cash receipts journal, reducing errors and easing your workload. Need more information or other solutions? Contact your Safeguard consultant.
Fast Forms One-Write Systems
Fast Forms One-Write Systems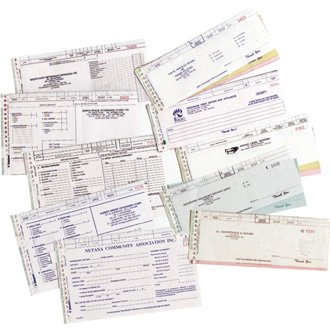 QC52NB_QC32NB
Custom-designed duplicate or triplicate forms, together with a daily/monthly journal, let you track and control purchase orders, work orders and more. You'll see improvement in receipting and accounts receivable, plus you'll have a dependable audit trail.
Accessories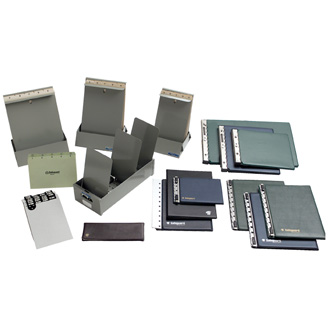 One-Write Accessories
Cheque images are subject to change as we continue to enhance our manufacturing and security technologies.