Manual 2-To-A-Page Cheques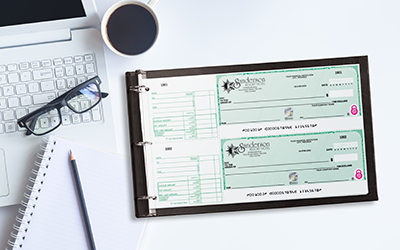 Convenient, portable and secure.
Take care of business wherever you are. These handy 2-To-A-Page cheques offer everything you need to quickly and easily process payments at the office, at home or on the go. Interested in other cheque formats as well? Contact your Safeguard advisor today.
MOST POPULAR 2-TO-A-PAGE CHEQUES
2-To-A-Page Cheques
Premium Secure General Expense Cheque 2-to-a-page, 1- or 2-parts
Questions? Ready to order?
Cheque images are subject to change as we continue to enhance our manufacturing and security technologies.